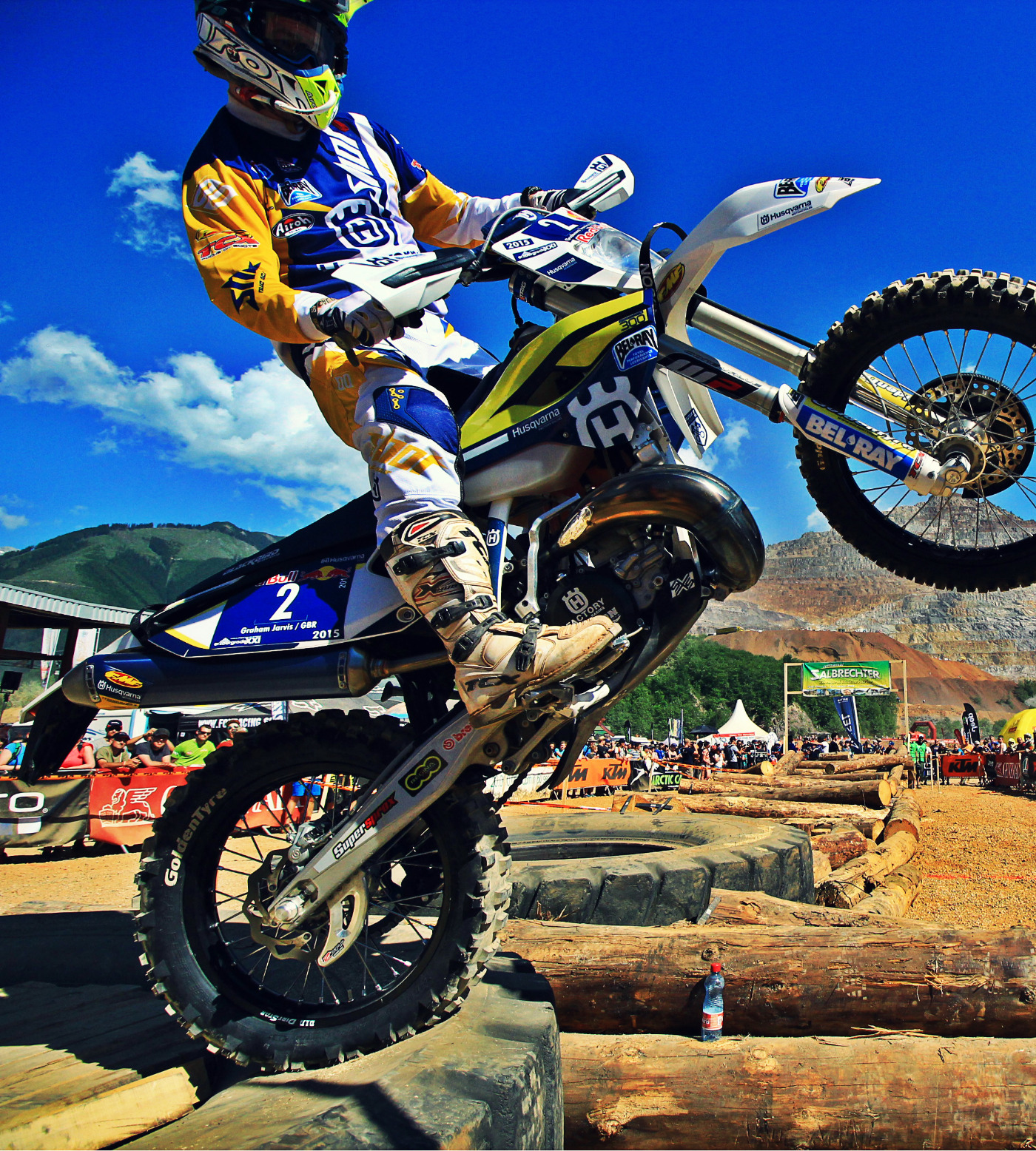 Endurocross


The action-loaded side event celebrated it's return to the Red Bull Erzbergrodeo Arena.

In 2007 a young polish amateur called Taddy Blazusiak excited thousands of spectators at the Erzbergrodeo XIII Endurocross side event and grabbed a well deserved first row starting spot in the Red Bull Erzbergrodeo. The rest is history...


Eligible to participate are all riders who have registered for the Erzbergrodeo .

All participants of the Erzbergrodeo Endurocross will compete on electric powered KTM Freeride E-XC motorcycles, which will be entirely supplied by KTM. All riders will therefore compete on completely identical material, which will add even more excitement to the race.

The Red Bull Erzbergrodeo Endurocross will take place on a specifically built Endurocross track within the newly designed Actionzone inside the Erzbergrodeo Arena. The offroad parcours will feature several obstacle sections which have to be absolved by each competitor (no chicken lines!). The level of difficulty will be tuned according to the performance of the KTM Freeride E-XC and will provide maximum riding fun for each skilled Enduro rider.

The participation in the Erzbergrodeo Endurocross is only allowed by wearing complete protective gear. That means: solidly closed helmet with chin guard, eye protection, gloves, Motocross boots, knee and elbow protectors, chest protector with back protection. Each participant is solely responsible for his/her protective gear and its functionality.

Each registered participant of the Red Bull Erzbergrodeo Endurocross has the possibility to ride one timed lap on the Endurocorss racetrack in each qualifying session. During the qualifying sessions riders will start one by one, time keeping will be evaluated by light barrier.

After the last qualifying session on saturday, only the fastest 48 riders of all qualifying sessions will be eligible to compete in the Endurocross Superfinals on saturday evening. Those 48 competitors will also have to have reached a Top-500 score in the final results of the Blaklader Iron Road Prologue and therefore have to be qualified for the Red Bull Erzbergrodeo. The starting list for the Endurocross Superfinals will be available at the Erzbergrodeo race office.


The Endurocross Superfinals will feature 6 riders in each heat. The Top-3 of each heat will proceed further to the next round:

Pre-Runs: 8 heats with each 6 competitors
Quarterfinals: 4 heats with each 6 competitors
Semifinals: 2 heats with each 6 competitors
Finals: 1 heat with 6 competitors

The Top-3 competitors of the ENDUROCROSS will be each rewarded with a first row starting spot for the Red Bull Erzbergrodeo - provided that these riders have registered for the Red Bull Erzbergrodeo and have qualified themselves amongst the Top-500 of the Iron Road Prologue!